Dr. Annie Reiner Ph.D, is a multifaceted artist poet, playwright, painter as well as being a practicing psychoanalyst (and those are just the 'p's). She has written four books of poems, a book of short stories, two books on psychoanalysis and is the author/illustrator of four children's books. She has won awards for her poetry and short stories, and one of her children's stories won the Parent's Choice Award for Best Audio of 1996.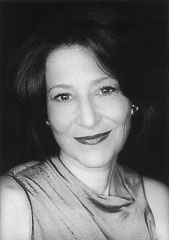 Dr. Annie Reiner received her B.A. degree from UCLA in 1973, her MSW from USC in 1975. She received her Ph.D. in Psychoanalysis and her Psy.D. in Psychoanalysis from The Psychoanalytic Center Of California in 2007. She has been licensed as an L.C.S.W. by the California State Board of Behavioral Examiners since 1978.
Annie is a faculty member and training analyst at The Psychoanalytic Center of California in Los Angeles and a fellow of the International Psychoanalytic Association. Her work is influenced by the ideas of Wilfred Bion, with whom she studied in the mid 70's. Her psychoanalytic writings have been published in various journals and anthologies. She maintains a private practice in Beverly Hills.